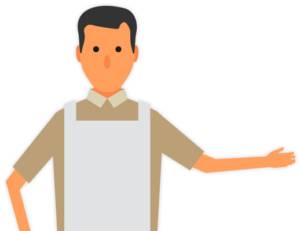 Our team at Good's Technology Services develops, sells, and supports StoreLIVE!® Point-of-Sale software. We are passionate about providing retailers throughout the United States and Canada with an effective software and hardware solution.
StoreLIVE was developed by store owners for store owners. We understand the challenges that retailers face day to day. We'd love to talk with you about how the StoreLIVE! point-of-sale system could help you. It's "Store Management Simplified."
StoreLIVE! includes all the tools you need to make your customers' experiences and workforce's tasks seamless and efficient.
Your cashiers and customers will appreciate the quick and easy checkout process, your clerks will feel confident that items are priced and labeled correctly, and  store managers will value the systematic operation of the store.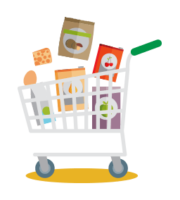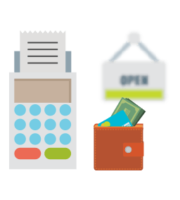 Ever wish you could know exactly what you're selling in real-time? Now you can.
StoreLIVE! gives managers and other designated team members the ability to see up-to-the-minute sales activity.Knowing this info will help you make informed decisions and stay ahead of the game.
Headaches brought on by duplicate data entry can be a thing of the past. You will have relief in the form of integration with QuickBooks accounting software, ePLUM scale management software, and data import capabilities.
Integration with QuickBooks allows daily sales and inventory information to be transferred to QuickBooks with the click of a button.
Integration with ePLUM scale management software allows product, pricing, and ingredient information to be seamlessly transferred from StoreLIVE! to supported bulk/deli scales.
Data import allows product, pricing, and cost information stored in Excel spreadsheets to be imported into the system.
Utilizing these tools will eliminate mundane and repetitive data entry.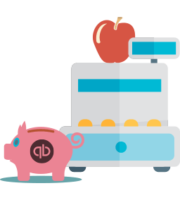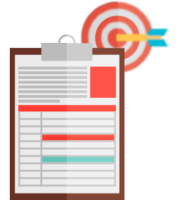 Your store must be managed and optimized for profit. That is how you stay in business, make payroll, and feed your family.
Reporting that gives you the insight you need to manage costs and margins is built right in. Analyze the data at your convenience to aid your plans and establish a trajectory of success for your store.
StoreLIVE! is the turnkey solution to your store management needs. We offer the complete POS hardware and software solution for your store.